OUR AMINALS
(Yes, I do know how to spell)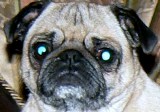 Cookie (RIP)
We have a fawn Pug named Cookie. She's now 12 years old. She loves to bark as loud as she can when the door bell rings. She was the first of my flat faced aminals. Cookie is named after my sister. Here is the story, when my sister was little our older brother took her to the neighbor's and tried to trade her for a cookie. Cookie is a sweetie. Cookie spends her days laying around sleeping and trying her darndest to escape out the front door whenever it is open. But her most favorite thing to do...jump on whoever happens to walk in the house. If you know anything about Pugs, you know that they are very loyal to one and only one person. Cookie was a gift to me, and when I brought home our black Pug Caolainn, Cookie disowned me. She became my husband's dog. She only wants me when she is not feeling good, scared or she thinks I am going to give her a treat, then she can't get enough of me. We lost our Cookie girl September 15, 2013 she was 13 years old.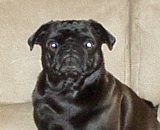 Caolainn (RIP)
Caolainn is our 9 year old black Pug. The name Caolainn (Sounds like Kay-lon) is Gaelic. Caolainn was the Goddess of Wishes. I had been wishing for a black Pug for a long time, so when I got her she got this special name. We call her Princess Caolainn, because she actually thinks she is a Princess. So much so that she has to be hand fed or she will actually go for days without eating. When I travel it is pretty ugly, my son ends up begging, coercing her to eat. She can't be in a room by herself because she will bark until she gets you to come rescue her. All day long she lays under my desk while I work. She follows me every where. We finally had to make her stop sleeping with us, that was a hard thing to do, but she was starting to think our bed was her bed! Pugs have a small curled tail. My Pug Cookie's tail goes constantly, it never stops. Caolainn's tail does not wag. It's true, you never know if she is happy or not because she cannot wag her tail! We lost our Caolainn February 9, 2014. She was 12 1/2 years old. Miss you little girl.
Wedgwood's Sir Diarmuid O'Duibne aka Roo (RIP)
Roo is our 8 year old Golden Retriever. His papered name is Wedgwood's Sir Diarmuid O'Duibne (sounds like Deermeed O Dooney) another Gaelic name (can you tell I study Celtic mythology?) How I came up with this name for our Golden, when we got him he had a small white mark on his forehead. The story goes that Sir Diarmuid O'Duibne had a mark on his forehead and whenever a woman would look at the mark they would fall madly in love with him. For short we call him Roo (I also love Winnie the Pooh characters). Roo is definitely a Retriever. Anything and everything that you throw he will bring back to you. If you say a word that ends in OY, he thinks you are saying Toy and he goes nuts! Roo belongs to my husband and only pays attention to me when he wants me to play with him. We lost our Roo Roo on September 19, 2014 he was 11 years old.
SageKeep's The Legend Of t'West aka Barclay (RIP)
Barclay is our 5 year old Bernese Mountain Dog. The agreement with the breeder was that we would name him according to the theme she came up with for the litter, the theme was Wild West. So I did a lot of research and found out that William Barclay (Bat) Masterson was a deputy, a Marshal and later a sports writer. We call him Barclay.
So how did I end up with a Berner? Well I was watching a dog show one evening and out came a dog I had never seen. It was a Bernese Mountain dog. I fell in love. So I started researching them. It took me 3 years before I could find a breeder that would work with me. Berner breeder's are very picky about who they will allow to have one of their pups. Of course living in Idaho doesn't help, because there are only 2 breeders in the state and they weren't breeding. I ended up working with SageKeep Kennels in Washington. The reason it is so hard to get a Berner is due to the fact that they are trying to keep the line pure. You can find all kinds of breeders through the internet, but if they are a pure breeder they don't advertise and they don't sell to a buyer without checking them out thoroughly. We had been working with one of the breeder's here and she ended up not breeding her dog, so she recommended us to the breeder in Washington. So it was not by chance that we got our Barclay.
Caolainn is my Princess, but Barclay is my baby. For being 110 pounds, he is the biggest lap dog! He pretends to be a retriever. He basically will let our Golden fetch a toy and then take the toy away from him. He's too big and lazy to run. He doesn't swim either. When Barclay was a puppy Roo was in the river and Barclay decided to jump in after him. Down he went, we had to pull him to the surface. Since then Barclay will walk into the river and let Roo swim after the toy and then take it from him.

On October 30, 2009 Barclay was diagnosed with Fibrosarcoma. A rare unpredictable, aggressive cancer. Based on what we would need to do as far as surgery, we have decided to not pursue any treatment. Barclay will live out his remaining days with us for as long as he is happy comfortable and not in any pain or suffering. We lost our Barclay on January 26, 2010. Rest in peace baby boy, I love you, truly my heart is broken.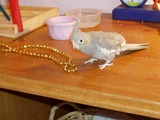 Originally Gizmo aka Giz now known as Gidget aka Gidg (RIP)
Gidget is my 4 year old Cockatiel. She lives in my office. I got her for my birthday 4 years ago. We thought she was a boy, had the really pretty orange cheeks. But then "he" started laying eggs...thus we now know that he is actually a she. When I got Gidg, since I sit in an office all day not talking to anyone, I thought it would be a good idea for me to wear headphones and sing, that way she would hear my voice get used to me and maybe learn to talk. Well so much for that, all she does is squawk and hiss at me. She is actually a very mean bird, but that may have something to do with torturing her with my singing. I am very sad to say that Gidget died January 2, 2011. I had been in to check on her a couple of times on Sunday...the last time I came in she was sitting on her eggs with her head bowed, I knew she was gone Rest in Peace Gidg
Merlyn aka Jungle Kitty (RIP)
Merlyn was our Persian Cat (yes I like flat faced aminals) and our first pet. Merlyn came into our lives when he was 8 weeks old. A little puff ball. A flat face, gold eyes. We fell in love with him. Merlyn came into our lives when we needed him most. I was going through a divorce and my then 10 year old son, needed something positive. Merlyn was it. Merlyn and Todd were inseparable. I would find them laying together or with Todd walking around with Merlyn on his shoulder. Merlyn and Cookie were also best buddies and for a long time they would hang out together, sleeping and playing together. Atleast until we got the other dogs!
I used to sit and love on Merlyn and would play with his front paws and tell him that I loved his fuzzy mittens. Merlyn hated it! I loved to squish his face and rub his nose. We used to get him shaved in a lion's cut, he hated it. He reminded me of the Poor Unfortunate Souls in the movie The Little Mermaid. Persians don't purr a lot, but when he purred you knew he was happy.
We lost our Merlyn on 02/18/08 he was 12 years old. Rest In Peace Jungle Kitty.
Riley The Wonder Dog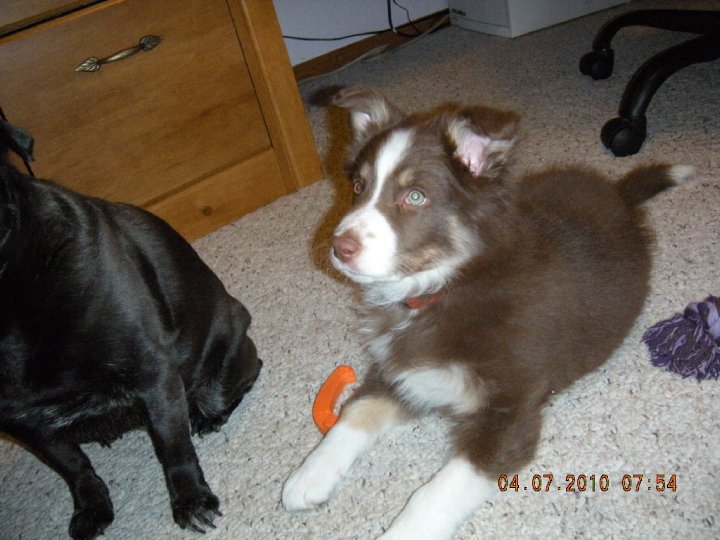 Riley is our Border Collie we got him in March 2010. He is the most neurotic dog I have ever had. He might be a little nuts too, haven't decided yet. He doesn't really care for men too much, only a certain few. If you are new to the house hold, he thinks his job is to herd you around. We have to watch him with our 3 year old grandson, because Riley will get a little rough with him.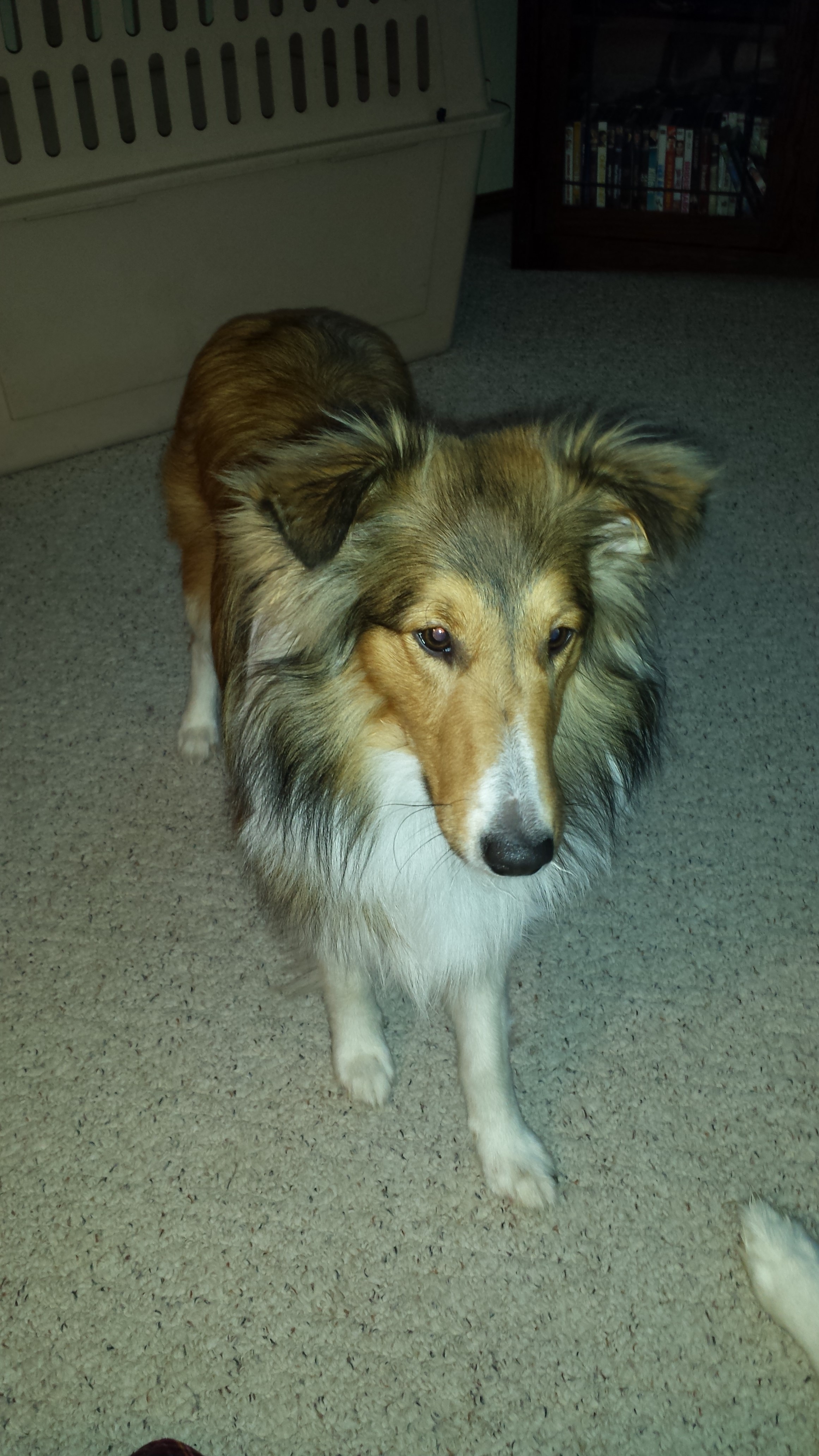 Wedgwood's Saving Grace aka Daisy
Daisy is my beautiful Shetland Sheep Dog. I got her at 8 weeks. She is my shadow and came into my life when I needed her the most.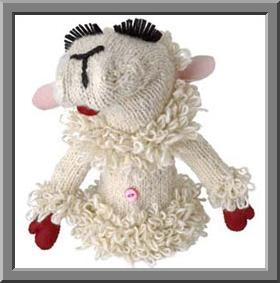 My Sister calls me Lamb Chop...so I thought this was a good place to put this picture...lol